Island of Tahiti
Tahiti is the largest commercial island in French Polynesia, and the capital Papeete city and the Faa'a International Airport serves as the gateway for international flights for all travelers.
Intermediate class and above hotels are within a radius of about 15 km from Faa'a International Airport and Papeete city, making it a very convenient island for sightseeing and shopping in the city.
On the last day of your trip, we recommend shopping for souvenirs and black pearls at large supermarkets such as Papeete and Carrefour before departure.
Tahiti also has 2000m class mountains, abundant water and lush landscapes. In recent years, the number of travelers staying only on Tahiti Island has increased, and the style of enjoying excursions while keeping transportation and accommodation costs to remote islands low has become popular.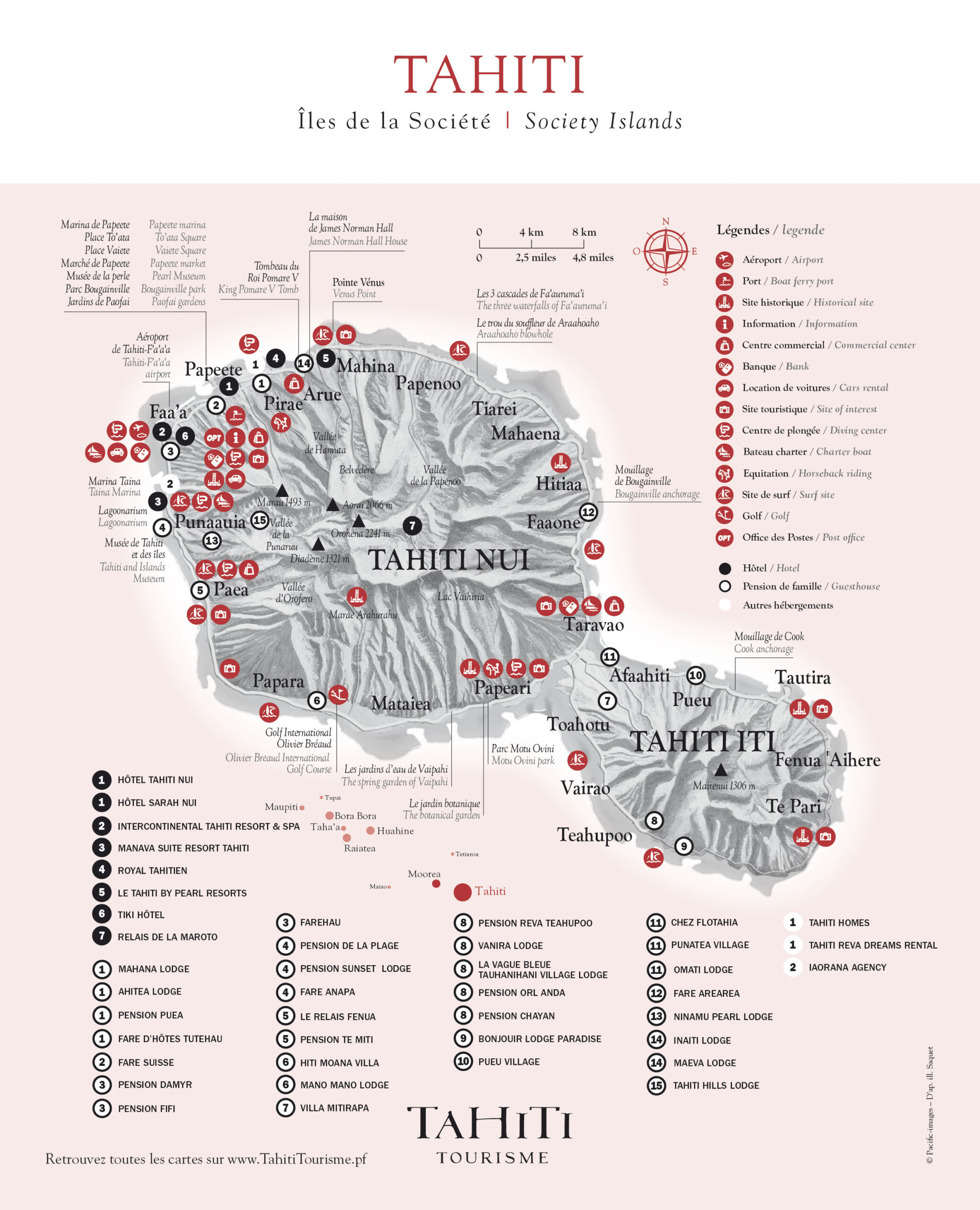 ---
Hotels In Tahiti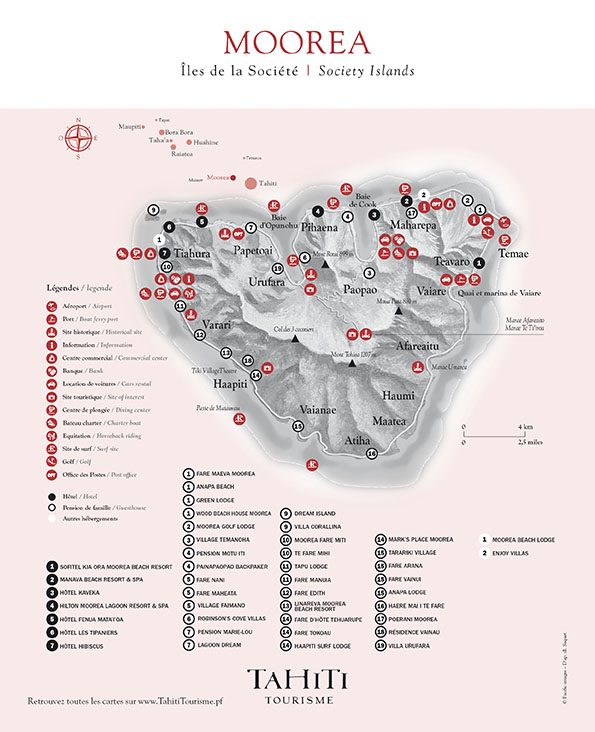 Island of Moorea 
A mountin in Moorea, "Bali Hai" is the stage of the movie "South Pacific", and it is famous among the senior generation and the painter Paul Gauguin described Moorea seen from Tahiti as "a castle-like island".
It is close to Tahiti, and it is convenient to travel by high-speed boat, so you can keep transportation costs low as you do not use domestic flights.
Luxury class hotels are not as spacious as Bora Bora hotels, however they have sufficient space and comfortable facilities, and the room rates are lower.
Moorea is a volcanic and lush island. You can enjoy a wide range of activities from 4WD safari through the jungle to lagoon boat tours.
One of the big differences from Bora Bora Island is that all the hotels are on the main island and you can move around the island by car. It is characterized by the fact that you can reduce the cost and time of transportation, use local restaurants, shop on rental bicycles, etc.
Hotels In Moorea

Island of Bora Bora 
Bora Bora, which can be reached in about 50 minutes from Tahiti by direct flights, is one of the world's leading luxury resorts and is also called the "Pearl of the Pacific" and has one of the most beautiful lagoons in French Polynesia.
The view of Mt. Otemanu, the symbol of Bora Bora, is popular from the hotel on the east side of the island.
And the beach at Cape Matira on the south side of the main island is a popular tourist spot that has been selected as one of the most beautiful beaches in the world by CNN.
Many of the large resorts are located on atoll islands called "motu" and have large premises and beautiful private beaches.
Shuttle boats for exclusive use of each hotel go back and forth between the main island, and you can also enjoy a walk on the main island.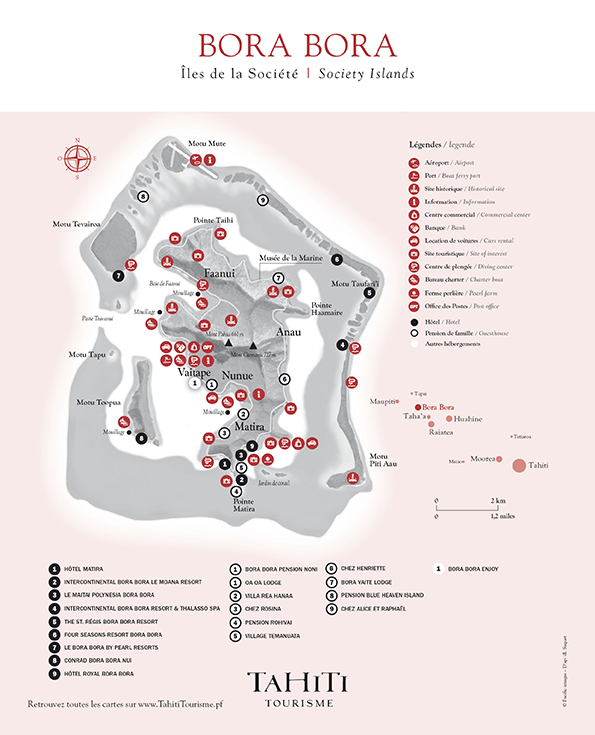 Hotels In Bora Bora
---
Hotel List Per Island
Bora Bora Island
Moorea Island
Tahiti Island
Taha'a Island
Huahine Island
Rangiroa Island
Tikehau Island
Tetiaroa Island